WELCOME TO JUST ESCAPE
We have the most rooms on Long Island!
Just Escape is Long Island's premier destination for team-building, puzzle solving, and downright fun for any occasion! Just Escape offers an environment where friends, families, and co-workers can come together for an interactive, unique, and intellectually challenging experience! At Just Escape, teams of players will use cooperation, creativity, and focus, while racing against the clock. Each team will solve puzzles, find clues, and decode locks to escape one of our fully themed rooms within 60 minutes!
BOOK ONLINE
Use our convenient online system to reserve your escape room quickly and easily. Book online today!
GET LOCKED IN
Whether it's Dr. Dylan and his spectacular candy store, or Carnival Conundrum's classic games and freshly popped popcorn, we have the perfect escape for you!
CLUES & PUZZLES
Just Escape is the perfect place to unleash your imagination in highly thought out escape rooms.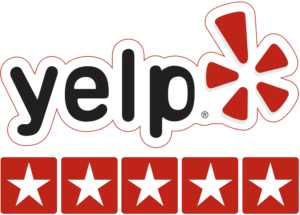 "Went with my seven year old and we loved it. We did the carnival one and even though it was just the two of us and we had no shot of solving it, we had a blast and couldn't wait to come back to do a different one. We'd definitely recommend. Good staff, good setup, all around excellent." – Benjamin K.
WHO CAN PLAY?
We have something special for everyone!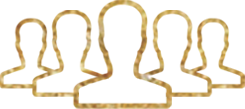 Families & Friends
Looking for something fun and different to do with your family & friends? Look no further! Book one of our Escape Rooms today!

Birthday Parties
Want to have the party of a lifetime? We take you and your guests on a suspenseful gaming experience, followed by food and drinks in our party room!

Corporate & Private Events
Want to bring your group together for some fun or do something nice for your employees? Contact us to find out about our event specials!

Fundraisers
Looking to set up a fun filled fundraiser? We love supporting a good cause! Contact us today to start planning your event.
Rooms
60 minutes and the clock is ticking...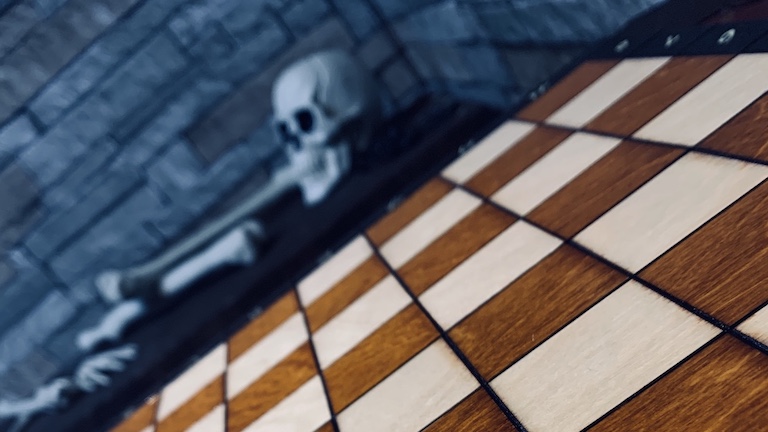 The Wizard's Last Quest
DIFFICULTY ★★★
For years, you and your fellow wizards in training have studied the magical arts. At long last, you've reached your final examination. In order to graduate as full-fledged wizards, you and your companions ("upon request" you may be blindfolded at certain points in this room.) […]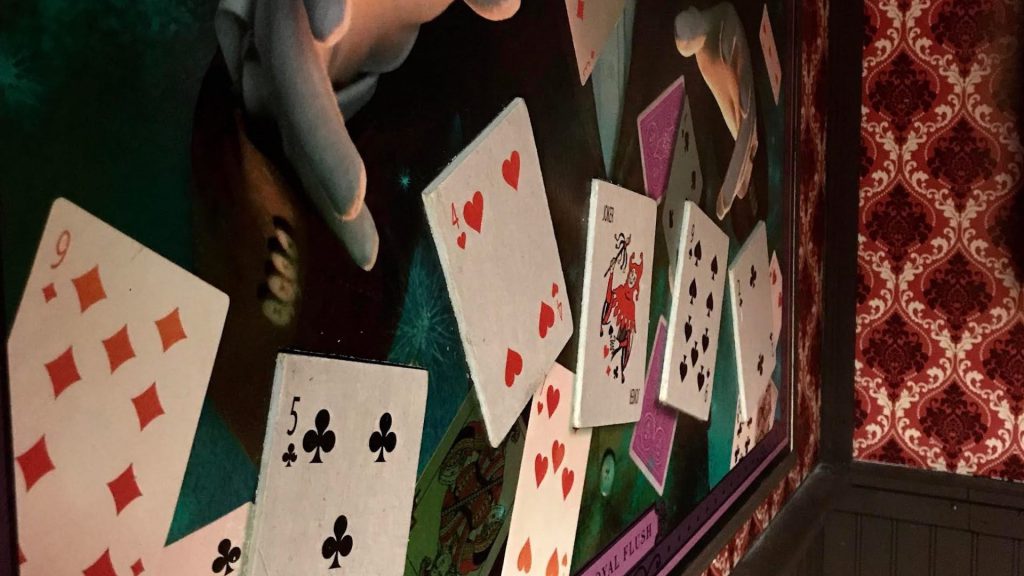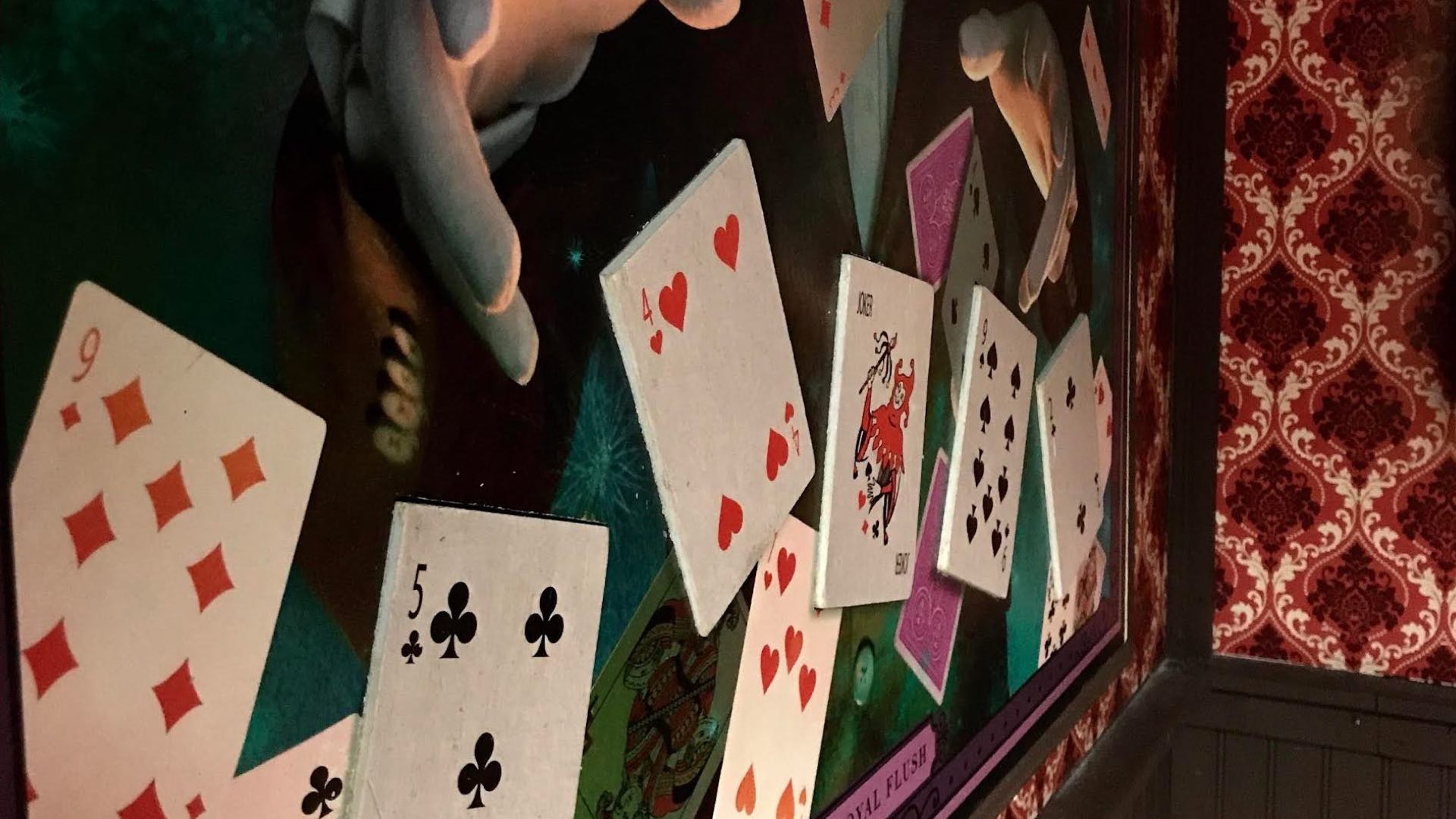 The Illusionist
DIFFICULTY ★★★
The Illusionist The Mysterious Malini is one of the greatest illusionists of his time. You and your group of aspiring magicians were attending The Mysterious Malini's latest performance, but before the show started, you stumbled into his private parlor, finding all the secrets to his amazing tricks […]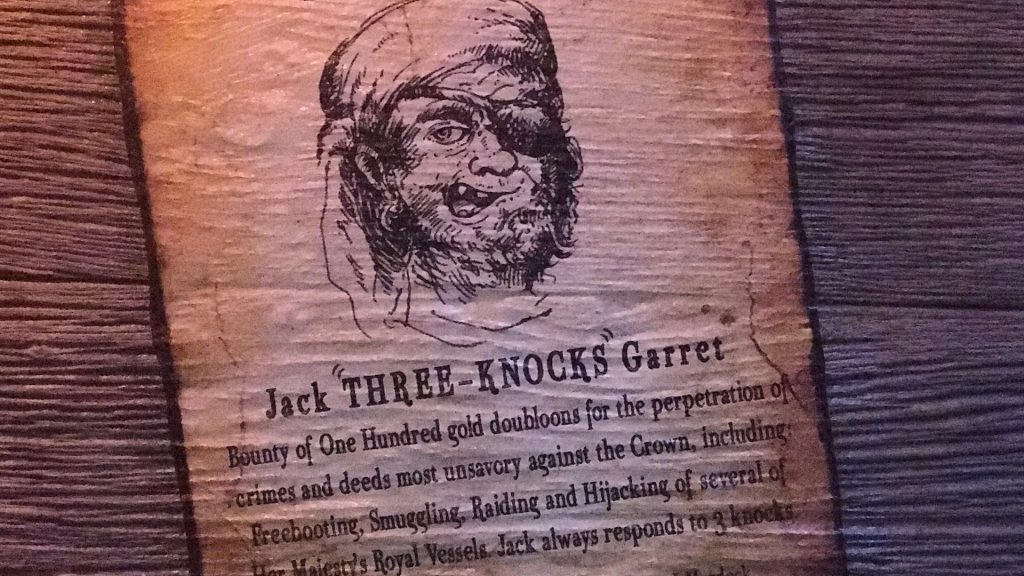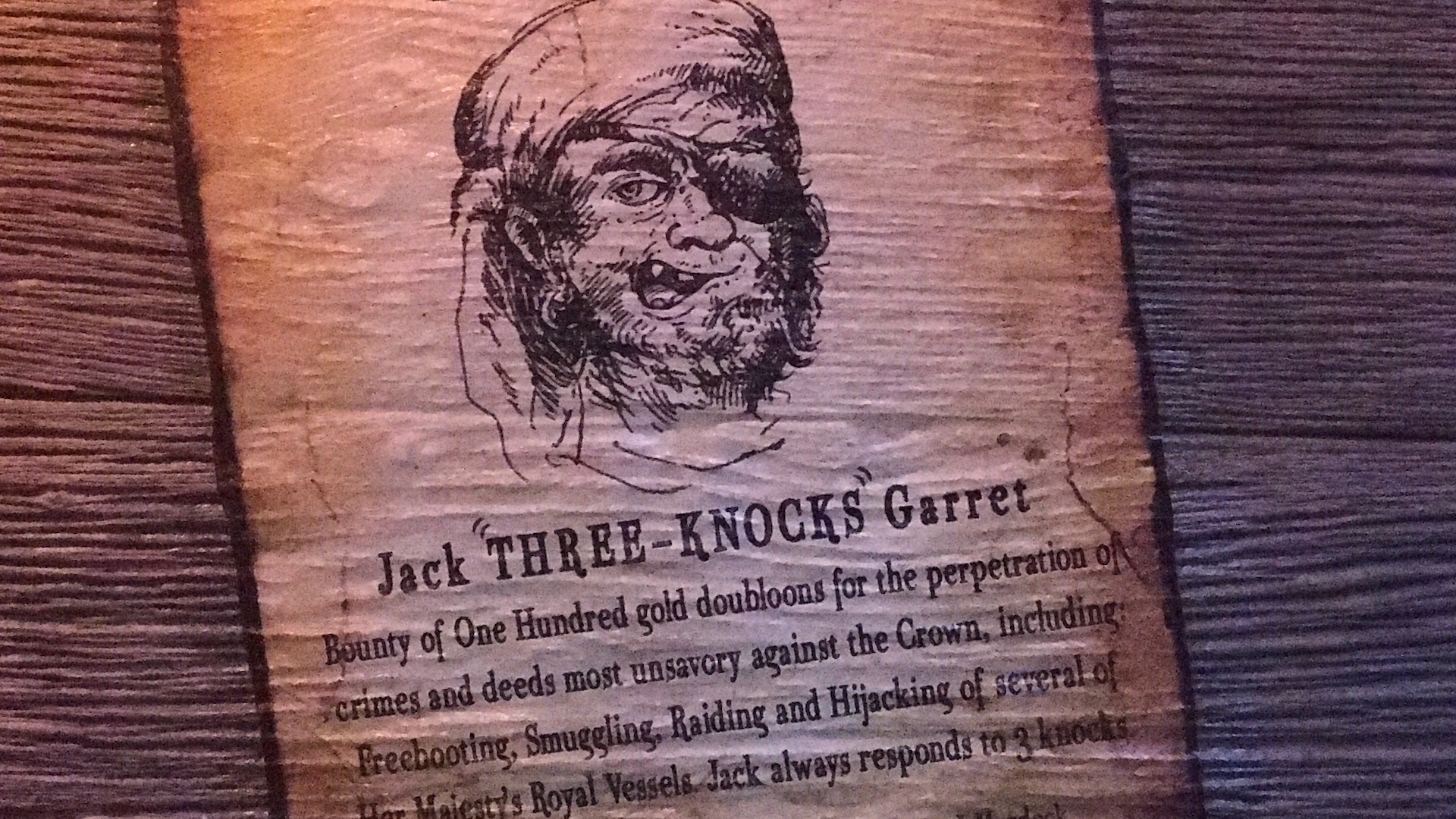 Pirates of the Dark Sea
DIFFICULTY ★★★★
Pirates of the Dark Sea Avast, ye Mateys! You and your crew of scallywags tried to steal the treasure of the infamous pirate captain, David S. Calabaza. As a result, you have been thrown into the hold of his ship, The Plunder. Now you must free yourselves from the hold, steal the hidden treasure, and […]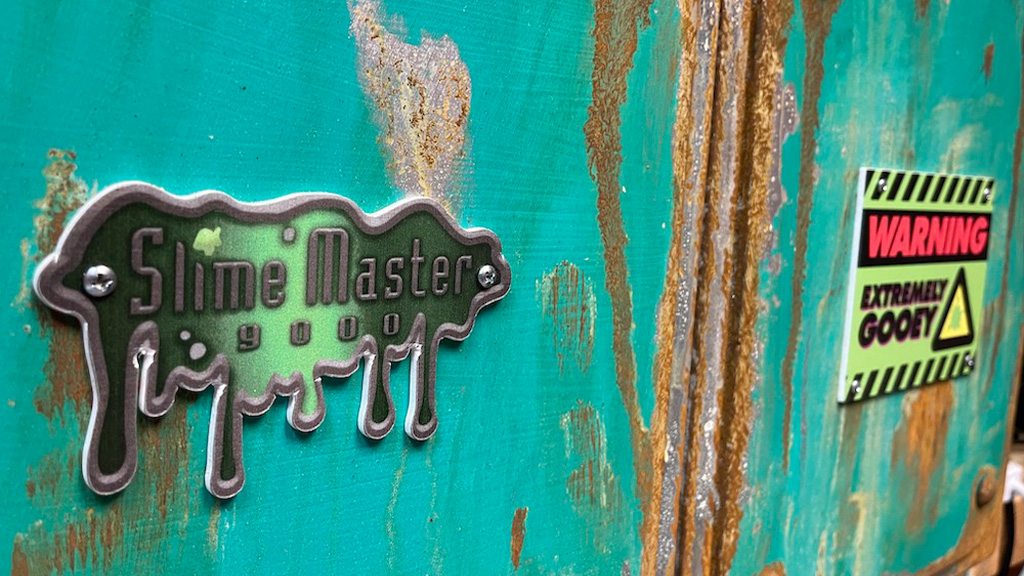 Slime Island
DIFFICULTY ★★
You and your research team are sent on a mission to explore the legendary Slime Island to find the brilliant Dr. Goostein and his top secret recipe for Super Mega Slime! You find his deserted research site while exploring, but not long after you arrive, you receive a distress signal from […]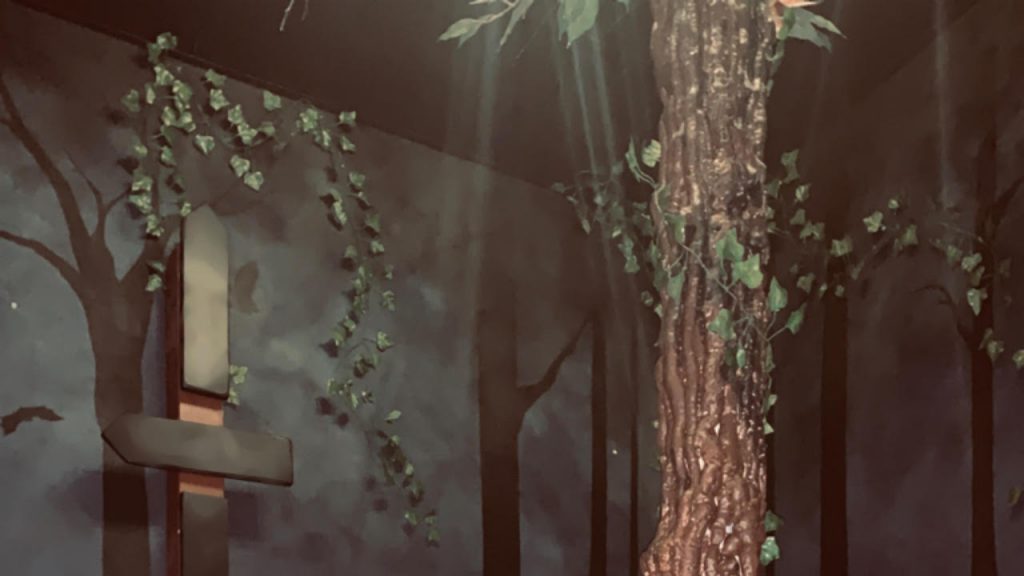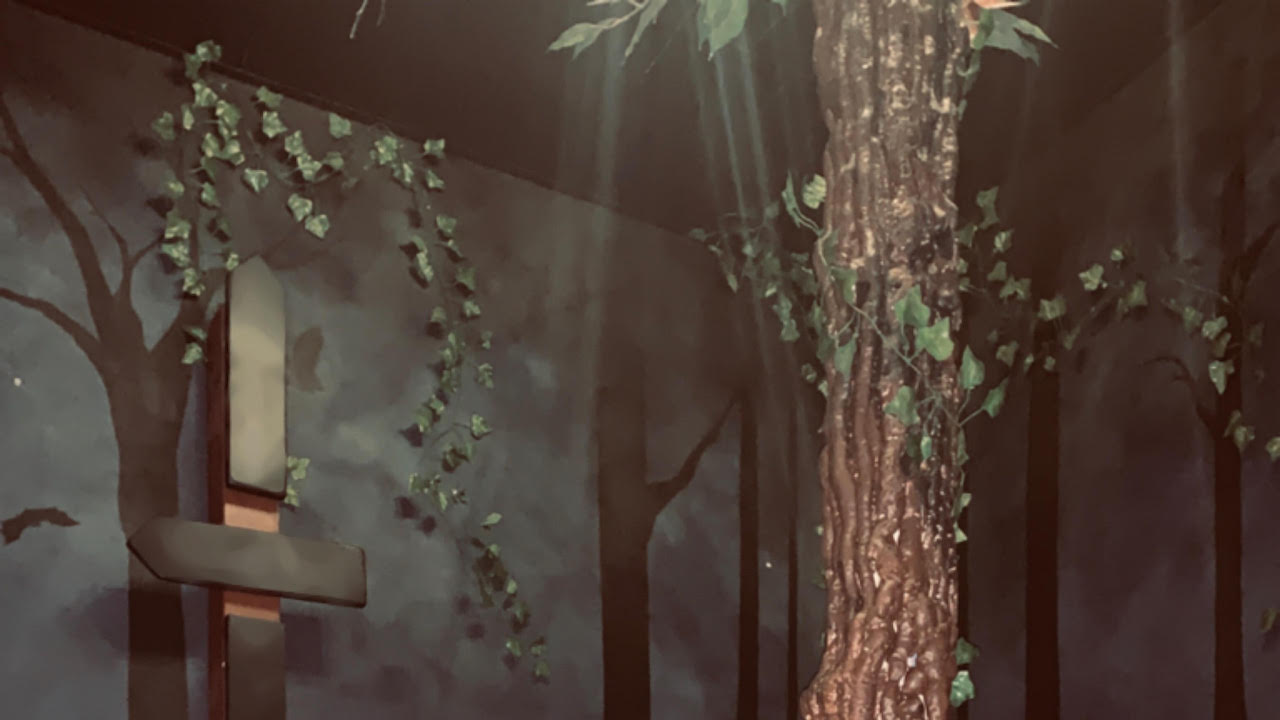 Cabin In The Woods
DIFFICULTY ★★★★★ (Hardest Room)
*Food Allergy Notice* Please be advised that this room contains a "taste" portion. You will need to use all of your senses within this room. Not all parties need to taste and can be skipped if needed. You and your friends have heard tales of what mysteries may be hidden in the Massapequa woodlands.[…]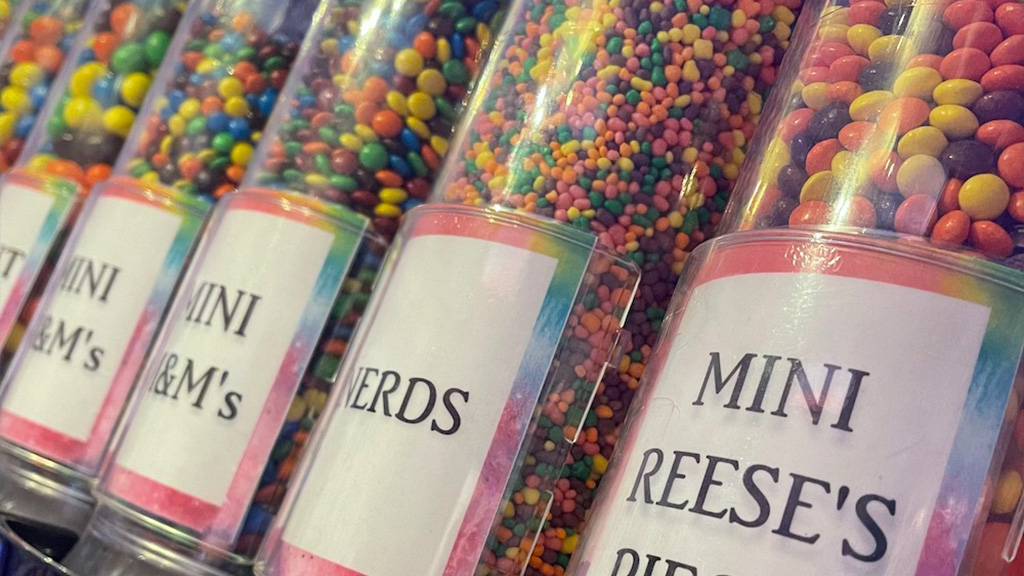 Ultimate Candy Factory
DIFFICULTY ★★★
You and your team have been personally selected by Sir Sugarton to compete in a new, wacky competition: Sugarton's Ultimate Candy Factory Challenge! You will need to finish a series of challenges in Sugarton's candy factory, but be warned: he is looking for teams that can make great candy […]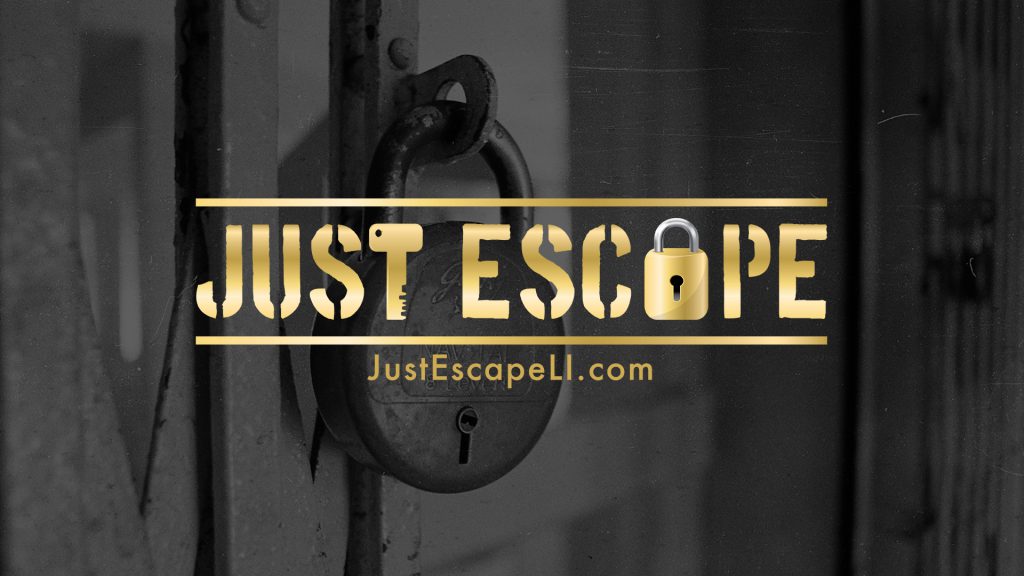 Private Room
Want to bring your friends together for some fun or do something nice for your employees? Rent out our party space for you and your friends before or after you enjoy one of our fun-filled rooms! Bring your own food and drinks or let us cater for you! Whatever the occasion may be, let us help to make it spectacular!
Call now for More Information! 516-809-8980
*Picture may not represent actual room*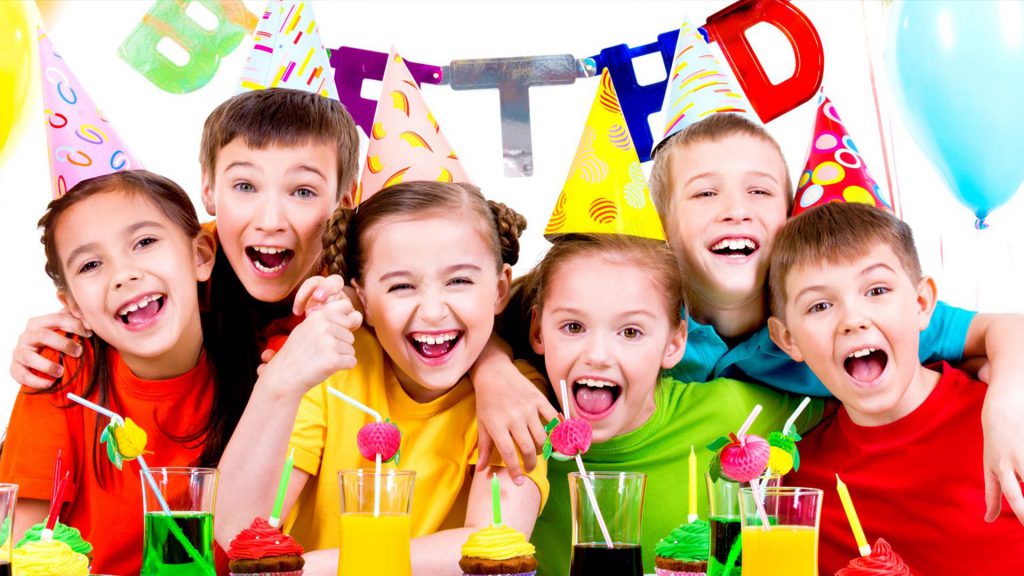 Birthday Parties
Looking to plan a birthday party, but not sure where to start? Just Escape will help you create a fully personalized experience from start to finish! We go above and beyond to take you on a suspenseful gaming experience followed by food and drinks in our party room! Our parties offer a unique and fun experience for any age!
Call now for More Information! 516-809-8980
*Picture may not represent actual room*
Click below to read more about our escape rooms.
Please call for large bookings.
FAQ
Answers to common questions below...
What time should my group arrive?
Please arrive 15 minutes prior to your booking. We do have to keep a strict schedule, so if you arrive late you may not receive the full 60 minutes in your room.
Are you really going to lock us in?
The doors are open at all times. In each room, a mission needs to be completed in order to escape. Leaving the room prior to completing the mission will lead to disqualification.
Are there cameras in the escape rooms?
Yes. Cameras are used to monitor and enhance your live experience.
What happens if we don't solve anything?
We will be monitoring your progress throughout the escape game. Our game masters will provide clues if you get stuck – after all, we want you to have fun! Remember, it's not only about trying to escape the room, it's about the full experience.
Are the tickets refundable?
All sales are final. If cancellations are necessary, a credit for a future "Just Escape" adventure will be given if there is no room minimum. There are no refunds under any circumstances. We do require 72-hour notice in order to make any modifications to your reservation.

What forms of payments are accepted?
We accept all major credits cards. Cash is accepted for walk-ins, only upon availability. 
Can I take photos or video while playing the escape games?
Sorry, but we ask that you refrain from taking photos or videos in the escape rooms.
Is Just Escape handicap accessible?
Yes, some of our rooms are handicap accessible. Call for more information.
Can we be thrown out?
Yes. We do not allow foul language, pushing, vulgar behavior, weapons of any kind, alcohol, etc. The first violation of these rules will usually bring a warning and after the second you will be asked to leave without a refund. You may also be asked to leave without refund if there is any destruction of our rooms of any kind. There is no warning on this rule.

Will we get a refund if we escape the room under 60 minutes?
We do not issue any refunds, under any circumstances.
Are there any age restrictions?
All children 13 and under must be accompanied by a participating adult. *If anyone is under the age of 18, they need an adult to sign the waiver for them*
What happens if I don't show up for my room?
Failure to attend your reserved time slot will be treated as nonappearance. In the case of nonappearance, no refunding will be issued and you may not reschedule.
PRICING
$38 Per Person + Tax.
Ready to Escape?
*Call for Group Pricing for 21+ people*
SEE WHAT'S HAPPENING!
Check out the fun at Just Escape!

CONTACT US
Contact Just Escape Below
DIRECTIONS
Coming from South: 1/4 mile from Sunrise highway. In between Pennsylvania Avenue and Ohio Avenue.
Coming from North: 2 miles from the Southern State. 100 yards after the Gazebo/fork in the road.